Fun Vocal Exercises For Kids! 
Would you like some fun vocal exercises for kids? 
Singing is a wonderful thing to teach your children. It gives them something fun to do to express themselves.
And it opens the door to doing performances in school and community events that will give them a real thrill! 
So what exercises are good ones for your children? 
Well, there's a really great one that will help them a lot. Watch the video below to see it! 
As you can see in the video, the reason this exercise is so good is this: When children start to get older their voices will start to get a bit heavier. 
This is the point where bad singing techniques start to form, mostly because their voices will start falling back into their throats. 
So this "Nay Nay Nay" exercise is really good because it keeps their voices out of their throat which keeps them healthy. 
The Secret To Star Singing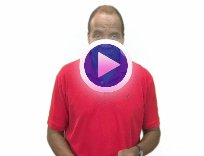 It's Also Really FUN!
One of the best things about this exercise is it can be really funny and fun! 
The "nay nay nay" sound (as you will hear in the video) is really funny and the more whiny you make it sound, the more effective it becomes! 
So your kids can really have a great fun with it, while at the same time learning how to sing with good technique! 
In the video I did the singing exercise on a scale. 
And this is a good way to practice. But to turn it into a fun vocal exercise for kids what you can do is play one of their favourite songs, and get them to replace the words with the "Nay Nay Nay" sound. 
They will have a ball doing this!
And as I said earlier, it's really, really good for developing vocal technique! 
So have fun with this one! I hope you can use this vocal exercise with your kids and show them how fun singing can be! 
About The Author
| | |
| --- | --- |
| Roger Burnley - Vocal Coach | |
Roger Burnley is a vocal coach located in Hollywood, California. He has been teaching the voice for over 30 years and singing for even longer than that. 
Notable past and present clients include Macy Gray, Brandy, Ray J, The Beastie Boys, James Torme, Taylor Lautner, Nona Gaye, and many more.
His clients have collectively sold more than 30 million albums, with several reaching Platinum and Gold status. 
Roger has been featured on VH1, TV Guide Channel, TV One,
and MTV appearing as a vocal expert.
Hot Topics