About Us 
Singing Made Simple's core mission is to provide world class singing lessons, exercises, and tips that give you everything you need to develop a fantastic singing voice. 
Our Head Vocal Coach Roger Burnley has over 30 years of vocal coaching experience and is also the creator of the popular Singing Made Simple method. 
Staff
Head Vocal Coach - Roger Burnley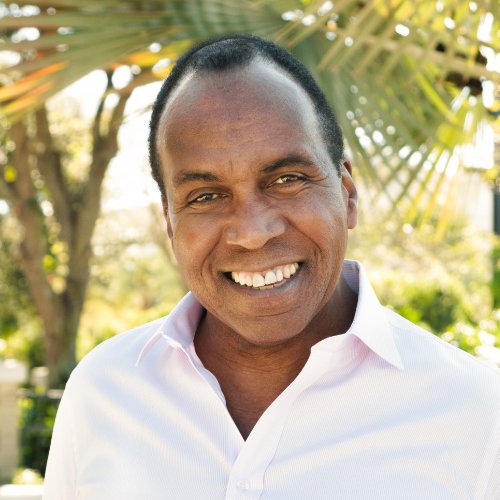 Roger Burnley - Head Vocal Coach
Roger Burnley is a vocal coach based in Hollywood California. 

Roger has been teaching the voice for over 30 years with his clients including Grammy Winning artists, Performers on Broadway, Movie Stars, Rock stars, Finalists on The Voice and American Idol, and many wonderful lesser known singers.  

His clients have sold a combined total of more than 50 million albums, including several reaching Platinum and Gold level. 

Singers he's worked with include Macy Gray, Brandy, Ray J, The Beastie Boys, James Torme, Taylor Lautner, Nona Gaye and many more.   

Roger was personally mentored in vocal coaching by one of the leading authorities on the voice Seth Riggs. Seth is the creator of the Speech Level Singing method and his clients include entertainment giants such as Prince, Michael Jackson, Stevie Wonder, and Barbra Streisand.
Roger also spent several years as a consultant for a Ear Nose Throat Doctor and used his deep knowledge of the voice to help bring severely damaged voices back to life. 
Roger has been featured on VH1, TV Guide Channel, TV One, and MTV appearing as a vocal expert. 
He also produced the show "LA's Finest" at the world famous Troubadour in Los Angeles, and helped new talent gain notoriety representatives from major record labels. He was the host and creator of "Everybody Sing With Roger Burnley," on a Los Angeles cable network.
Roger is a contributing Author to Backstage Magazine - his articles can be read here.  
Vocal Coaching Philosophy
Roger created a methodology called Singing Made Simple that has been adopted by thousands of singers around the world in just about every internet connected country. 
This method begins with the idea that everyone has a great singing voice. Everyone has the physical capabilities to produce a beautiful sound. 
If you can't yet sing in the way you would like to it's because you're doing something physically that's blocking your voice from producing it's best sound. 
Singing Made Simple uses simple exercises and mental concepts to help you to remove everything blocking your voice. 
This will reverse any bad habits you've picked up over the years and allow you to sing with correct vocal technique. 
Once you're voice is no longer restricted it's best qualities will begin to shine through, and from there regular practice will continue to give your voice strength, power, flexibility, range, and tone. 
Geoff Williams - Web Design and Editor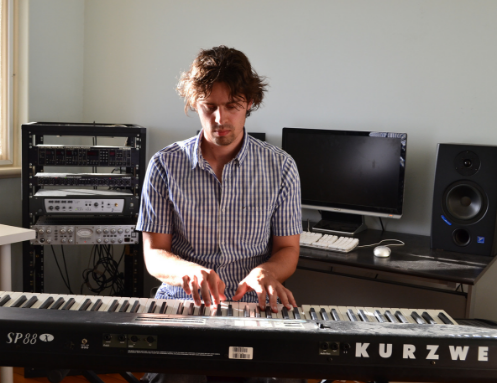 Geoff Williams
Geoff Williams spends his time both designing websites and recording music as a professional musician and sound engineer.  
His formal qualifications include a Certificate 4 in Audio Engineering which he obtained at SAE in Adelaide, Australia. 
Through recording many singers in recording studios Geoff has gained significant insight into how a singer sounds their best, both from a technical and artistic standpoint. 
Geoff is a proficient musician on several instruments including Voice, Guitar, Piano, Bass Guitar and Saxaphone,
He has toured Australia performing as stage musician, playing guitar and piano with The Voice finalist Rachael Leahcar.
Hot Topics

You May Enjoy