A Special Singing Technique To
Improve Your Singing Voice
In this singing lesson below you'll learn a special singing technique that can really help you improve quickly.
The teacher in the video is Roger Burnley, who is a very well known vocal coach in Hollywood, California. Roger teaches many big name clients and is famous for being able to hear a singing issue in a matter of seconds, and then fix it!
Watch this video for one of Roger's best tips!
The Secret To Star Singing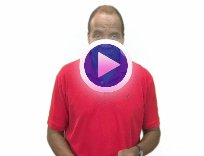 Now the tip you've just learned in this video is a very effective one.
It was one of the things that really helped me get in touch with when my swallowing muscles were coming down.
You'll notice on this website, a recurring issue is the swallowing muscles. And the reason that is true is because the majority of singers are using their swallowing muscles when they sing.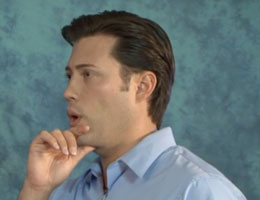 And these muscles prevent you from your voice from full flourishing.
When you stop using them in your singing, you'll find that your vocal range will increase, and your tone quality will become very open and "free".
Singing correctly is actually less about learning how to sing than you may think. It's more about getting the things that are making you unable to sing, out of the way.
When you take these bad habits out of the equation, all of a sudden you will find your true voice.
And that's where the fun begins!
So next time you're practicing, try using the technique described in this video.
And when you feel those muscles coming down, see if you can relax them.
When your singing and there's not much movement under your chin, you know your technique is coming along... And you'll probably notice you're singing much better as well!
If you've found this singing tip useful, then click the link below to find a complete video series that Roger put together. It's really great stuff, and it will help your voice a lot.
Click Here For The Free Singing Video Series
About The Author
| | |
| --- | --- |
| Roger Burnley - Vocal Coach | |
Roger Burnley is a vocal coach located in Hollywood, California. He has been teaching the voice for over 30 years and singing for even longer than that. 
Notable past and present clients include Macy Gray, Brandy, Ray J, The Beastie Boys, James Torme, Taylor Lautner, Nona Gaye, and many more.
His clients have collectively sold more than 30 million albums, with several reaching Platinum and Gold status. 
Roger has been featured on VH1, TV Guide Channel, TV One,
and MTV appearing as a vocal expert.
Hot Topics