Pop Singing Lessons For Younger Girls
I see a lot of young girls come through my studio for singing lessons. And most of the time they are interested in learning to sing pop music. 
So I made a short video that goes over some very important things to keep in mind if this is your situation! 
(These tips are useful for all singers as well as female pop singers!)
The Secret To Star Singing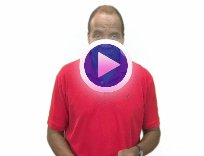 A very important sound to develop as a young female pop singer is your mixed voice. 
Your mixed voice is where you are blending the softer qualities of your head voice, with the more edgy, powerful qualities of your chest voice. 
Now, the thing you will notice as a developing singer, is when you are younger it's much easier to sing your higher notes with a chestier tone. 
However when you hit puberty and start to get older, you need to adjust the way you sing so you are mixing both your chest and head voice. 
This is the way you will be able to get the type of powerful sound that is perfect for pop music. 
So if you watch the video above you will see me demonstrate an exercise that will help you begin to develop this balance between your head voice and chest voice. 
The key is to use a simple vowel sound, and to "allow" the these two qualities to come together. 
There's no need to force it. If you push too hard you will create problems for yourself. However if you practice the exercise demonstrated in the video in a nice easy range, over time this "mixed" quality will naturally develop. 
So watch the video above and sing along! 
As I mentioned, this exercise really suits young women who are developing pop singing voices. However, developing a mixed voice is very useful no matter the type of voice or style you sing in. 
Have fun with the exercise! 
About The Author
| | |
| --- | --- |
| Roger Burnley - Vocal Coach | |
Roger Burnley is a vocal coach located in Hollywood, California. He has been teaching the voice for over 30 years and singing for even longer than that. 
Notable past and present clients include Macy Gray, Brandy, Ray J, The Beastie Boys, James Torme, Taylor Lautner, Nona Gaye, and many more.
His clients have collectively sold more than 30 million albums, with several reaching Platinum and Gold status. 
Roger has been featured on VH1, TV Guide Channel, TV One,
and MTV appearing as a vocal expert.
Hot Topics